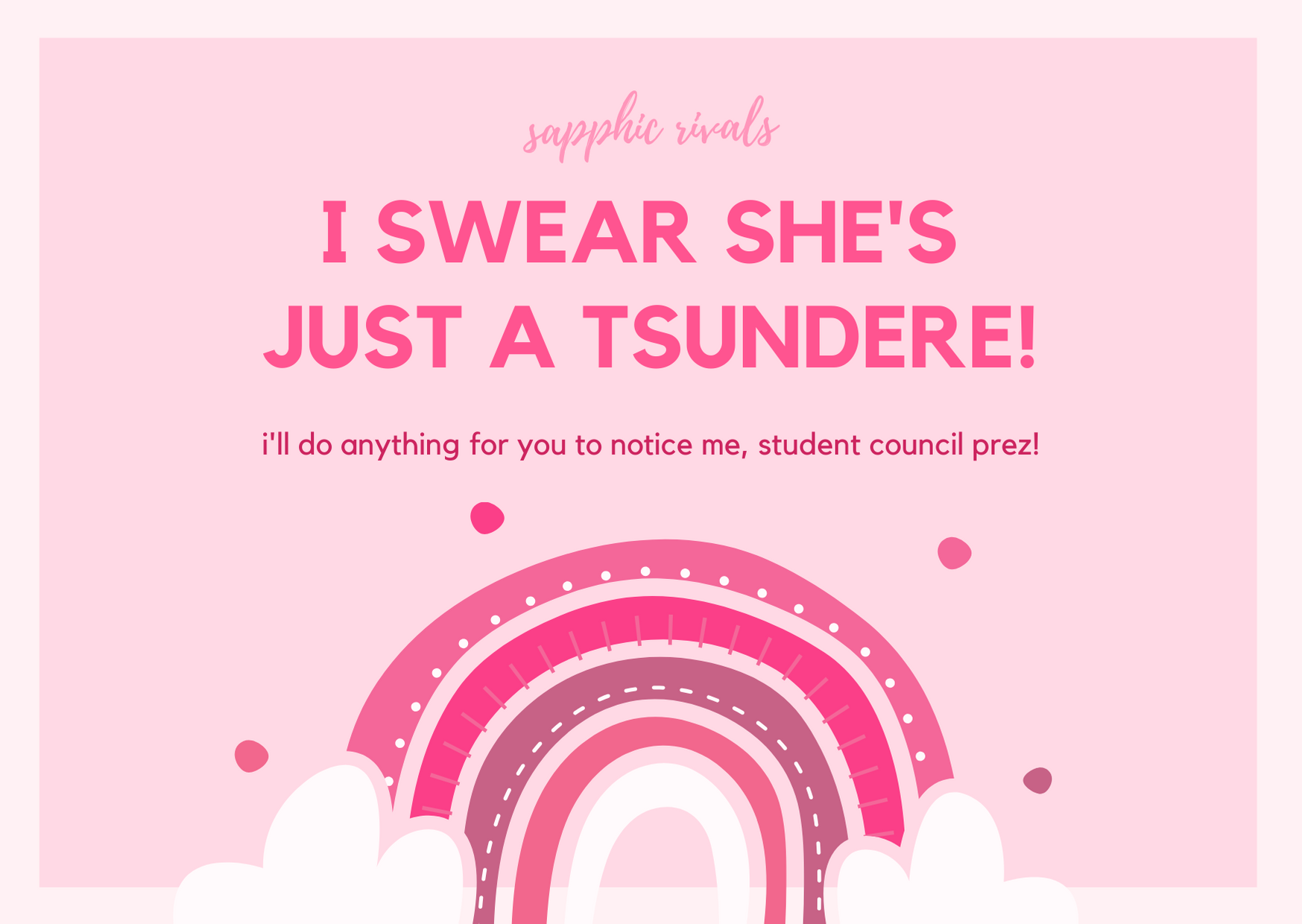 sapphic rivals: "i swear she's just a tsundere!"
chaos, chaos, chaos!
people try to calm it
she's constantly with me
telling me to behave
and if chaos is what
gets her to keep talking
to me?
so be it
the school's delinquent is hopelessly in love with the student council president, who's only concerned with mainting order and eliminating chaos! she's always chasing down troublemakers to get them to stop, so the easiest way to catch her attention would be to be the biggest troublemaker of them all! chaos ensues, and the president even starts to feel her heart begin to flutter in the presence of the obstruction to justice...mmm, sounds gay!
this is a series of short poems, written from the perspective of both the delinquent and the student council president with illustrations by the lovely Finel! this was meant to be for the poetry jam...but i'm a lazy little gremlin and i never finished it. as of now, this still stands unfinished, and i'm not sure if i'll pick it up again...but who knows! maybe i will.
Download
Download
I dont know what im doing.doc.pdf
2 MB
Comments
Log in with itch.io to leave a comment.
i always love yr stuff. keep up the great work
i really like that & now must do something with this format